The coral beaches of Turks and Caicos islands, with palm trees and crystal clear waters of the ocean are the background for #GirlGang Summer 2017 Beachwear Campaign.
In the advertising campaign, there is not only one model who is starring but a group of 4 models.
Vibrant young women who want to have fun and share experiences, combined with a close bond: true friendship.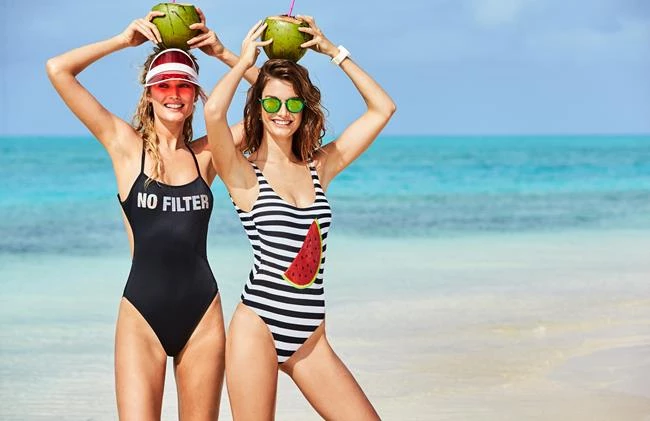 Behind the lens international is the photographer Ben Watts.
The comradeship is the slogan for CALZEDONIA this summer.
They understand each other with the eyes, the amazing chemistry between women confirms that not taking themselves so seriously, especially because the summer is for recreation and fun for a group of inseparable friends, your own #girlgang.
To celebrate your identity in women friends, your Calzedonia enables selected shops to customize the Calzedonia swimsuit ready with patches or messages. Either you are "#mermaid", "born in the 90's" or declare "#sunkissed", there is a print for you!
Tags: swimsuit, Calzedonia, Beachwear 2017, collection, style, fashion, fashion style, women clothing, Summer 2017
---
FASHION AND TRENDS see also….
The Most Hot Trend to Start With Style in 2017!
New year, new stylistic influences, new look! Therefore, since we are in 2017 and vowed to do upgrade to our style,….read more