The tulle skirt returned and claim a place in our festive sets! It is the clothe piece that at times has been loved and worn by many famous, bloggers and fashionistas around the world, with different combinations and styles.
To be honest, the tulle skirt is not a classic piece, but certainly when you take the risk and  wear it you can create a ballerina look, a goth result, fairytale mood or even city chic look! Yes, so many styles only with a skirt with  the appropriate combinations.
Regarding trends and catwalks, we have seen it in John Galliano, Blumarine, Carolina Herrera, Simone Rocha, Tibi, Vera Wang and many more. Take therefore ideas for festive looks of your favorite stars and up to date street styles that show us that tulle skirts are not just for ballerinas!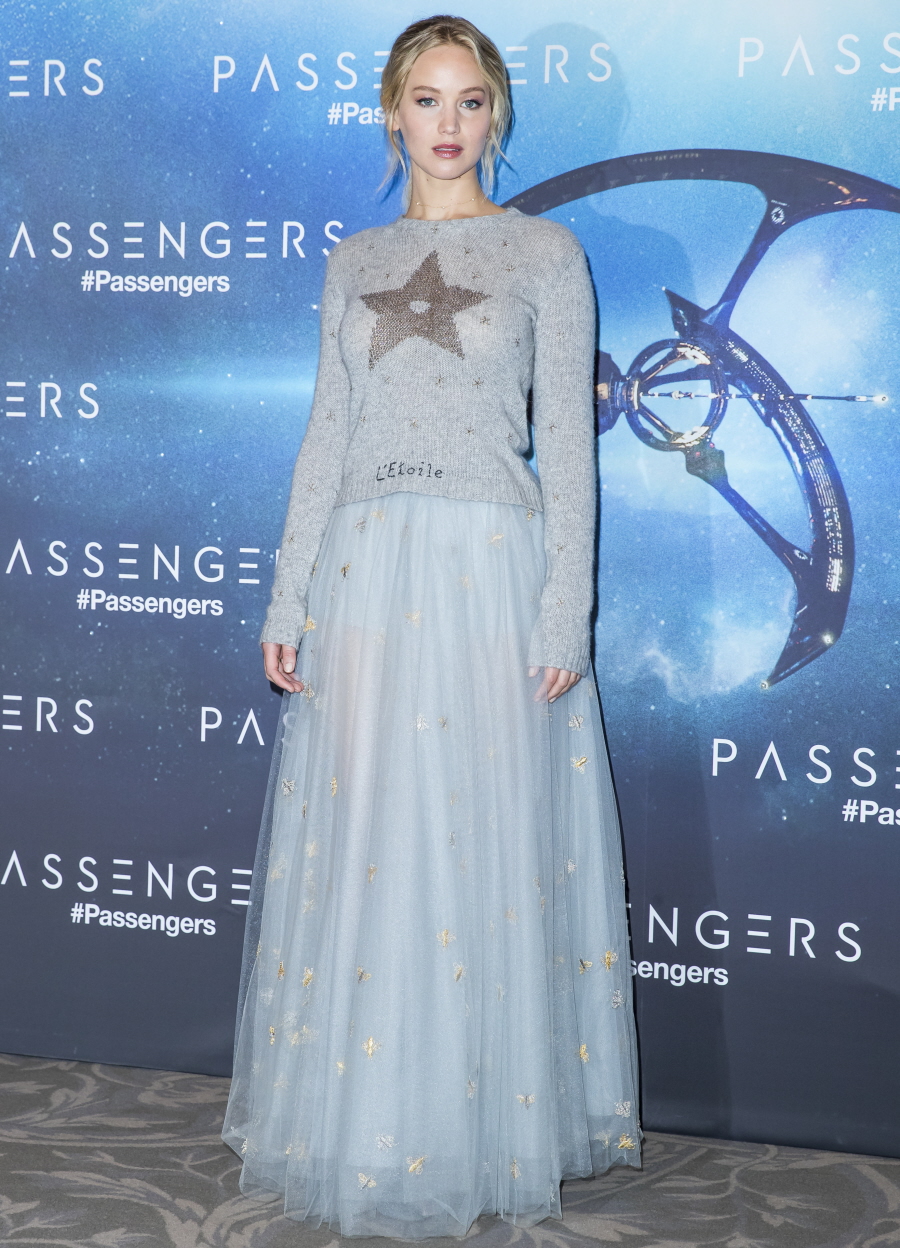 So we start with the celebrities and specifically with Jennifer Lawrence. If you think pastel tulle skirt is girly, Jen comes to reject it. You can combine it with a sweater and have a cool style.
One of the most stylist women delivers her own stylistic lesson. Do you want to wear the tulle skirt, and look stylish? You have just to follow the lady like way of Jessica Alba, who choose to bring with minimal top and sandals in black, completing and giving extra style with a Brigitte Bardot hairstyle.
Do it as Rita Ora does for a fairytale effect. A maxi skirt of tulle can be combined perfectly with a lace top. Take care to keep the monochrome and add at the end of a black belt will emphasise your waist.
The title of Rock & Roll Queen is given to Zendaya. Unexpected, daring and subversive combination which worth copy. I guess you already have in your closet a leather jacket, a turtleneck and a pair of colored shoes. Well, these are the perfect pieces that will star in your look. Plus: We highly recommend to gather your hair back in a masculine effect.
Classy, timeless, stylish and much more. When you hear the word "tulle skirt" you immediately think SJP in iced Paris, dressed in a mint color jacket and sandals in metallic color and natural holding a fur muff.
Poppy Delevingne proves that the semi-transparent tulle skirt is not excessive. Wear it with black bpxer shorts inside and completed with a crop top.
Continuing to street style, I have to tell you that the black tulle skirt and black lace top is the most stylish that you can choose for evening performances. For extra effect female choose the point-toe heels.
How to combine the white tulle skirt? Naturally with a striped, crop tops that will let free the belly and makes the result even more sexy. To make your most special appearance wear metallic sandals.
Let's go now to the mini line tulle skirt. Wear it with opaque tights, black heels to look more up your feet and a sweater in open shade.
Worship goth style. We have seen on catwalks, and many famous. How to create your own? Combine a tulle maxi skirt with a leather jacket and high-heeled ankle boots.
Last but not least! On our list is added to the white tulle skirt combined with a burgundy sweater. Finish your whole with leopard shoes that will draw others attention!
Tags: street style, Tulle skirt, collection, style, fashion, fashion style, women clothing, celebrities
---
STYLE see also….
What you need to Throw from your Closet in 2017 in order to have Style
The style is a very personal matter, so as a concept is somewhat vague this means that each woman keeps her uniqueness….read more
---
The Most Hot Trend to Start With Style in 2017!
New year, new stylistic influences, new look! Therefore, since we are in 2017 and vowed to do upgrade to our style,….read more
---
It's a thing! Bella Hadid replaced Kendall Jenner in the new campaign of Fendi House
Kendall Jenner may was the face of Fendi house for many seasons and the muse of Karl Lagerfeld, but….read more
---
Clothing and Accessories You Need to Throw From your Wardrobe Before You're 30
The collection of clothing, accessories, and footwear is a habit that all fashion girls have….read more
---
What Colors to Wear and Look Younger
Turquoise : As color brings out the shine whatever skin tone you have.Its shades are between the blue and green.If you have a lighter skin tone, find the perfect turquoise observing the veins in your wrist….read more